Meet the Staff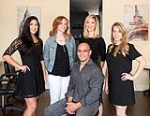 The Salon at Saxonburg Staff
The staff at The Salon at Saxonburg is a close knit team of highly skilled, experienced, and educated professionals. Through the compatibility and professionalism of the staff we are able to establish a renewed sense of confidence for our clients in both looks and feel. The stylists are at ease styling and coloring both men and women. They strive at interpreting the needs of the client in order to create wearable, modern, and stylish hair.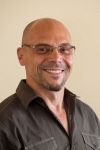 Tom Beckes, Owner & Stylist
Tom Beckes, one of Pittsburgh's preeminent hairstylists, has been preforming the area's most fashionable hair designs for men and women for over 20 years. Tom began his career in 1992 after graduating with high honors and distinctive awards for his professional hair design from the Pittsburgh Beauty Academy. While working in the Shadyside neighborhood of Pittsburgh, Tom attended the prestigious Jacques Dessange in Paris, France and Vidal Sassoon in London, England. Tom opened The Salon at Saxonburg in the fall of 2004. He built a name for The Salon by paying attention to the individual clients' need and concerns.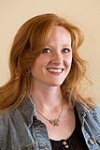 Sarah Pawloski, Stylist
Sarah Pawloski has been practicing the art of hair design for over thirteen years. Sarah began her career in 2003 in Erie, PA. Sarah worked for an exclusive salon for five years before moving to Saxonburg in the fall of 2008. Sarah joined the Salon at Saxonburg team in the spring of 2009. Sarah's dedication, hard work, and continuing education with companies such as Aquage, Framesi, and Schwarzkopff she has kept current on the latest trends and styling techniques. Sarah loves to bring beauty and life to hair through gorgeous color and exceptional style.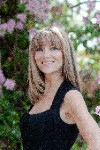 Elisha Crofutt, Stylist
Elisha Crofutt has lived and worked in and around the Saxonburg area her whole life. She loves the quaint sophistication of her historic home town. Elisha, an eight year veteran of the industry, enjoys her work in the hair arts. Elisha is constantly refining her skills as a stylist and furthering her education with companies such as Framesi, Schwarzkopf, Malibu C, Aquage, and Hair Phix. Elisha is a certified specialist in Keratin Smoothing treatments. Elisha's detailed consultations guarantee a personalized style and custom tailored experience.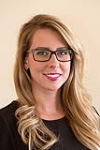 Shawna Zewe, Stylist
Shawna's love for the beauty industry began twenty years ago when a family friend gave her a job sweeping hair. She attended Pittsburgh Beauty Academy, graduating at the top of her class. Shawna went on to become an educator and recruiter for the school as well as working behind the chair. For the past twelve years, her passion for the industry hasn't altered. She enjoys keeping up with her education in certification classes such as Aquage, O.P.I. GiGi, and Prauana & J.K.S. Thorough consultations, fresh techniques, and building relationships with her clients gives her pride in the job. Whether offering a basic bang trim or doing a total transformation, she loves to leave smiling.
Fawn Brubach, Stylist
Fawn is a Saxonburg native with a love for the town and its people. While attending Butler VoTech, Fawn started working at The Salon in 2013 as a receptionist to further her education. Upon receiving her Cosmetology License, Fawn has continued her education by attending the Vidal Sassoon Academy in California. She has also taken certification classes with Aqua Extension, Aquage, Moroccan Oil, and Hair Phix. She has also trained and become certified with Frames and Schwarzkopf color lines. Fawn is an energetic and exuberant stylist.